There are several options for finding eBooks.
This is a list of select political science reference books available in eBook format. A good place to start for general information.
eBooks Collection:
Go to the eBook Collection from the Cressman Library Full-Text page. Search by subject, for example: political science.
Or, search in the library catalog with "eBook" selected as preferred format.
Political Science
ISBN: 0875862748
Publication Date: 1986-01-01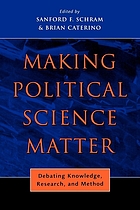 Making Political Science Matter
ISBN: 9781429490184
Publication Date: 2006-01-01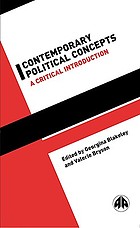 Contemporary Political Concepts
ISBN: 1849641153
Publication Date: 2002